High Rope Course In Dalat-OverCome Your Fear
►This game is the combination of mini games, with 7 level for children-family -passionate in adventure persons-asserting yourself. Joining in this game you can discover your brave level inside, you can touch every emotion and feel it. Not only for a person, you can join in this game with team building purpose, both to improve health and to improve group-working ability. It is the most suitable journey f or you with the reasonable price.
 
►This brand new challenge game has 7 different level from easy to difficult
Level 1: learning to use the equipments, warm up your body
Level 2: using safest truckle even for children from 3 to 8 years old
Level 3: It's suitable to a family with 2-5 metters high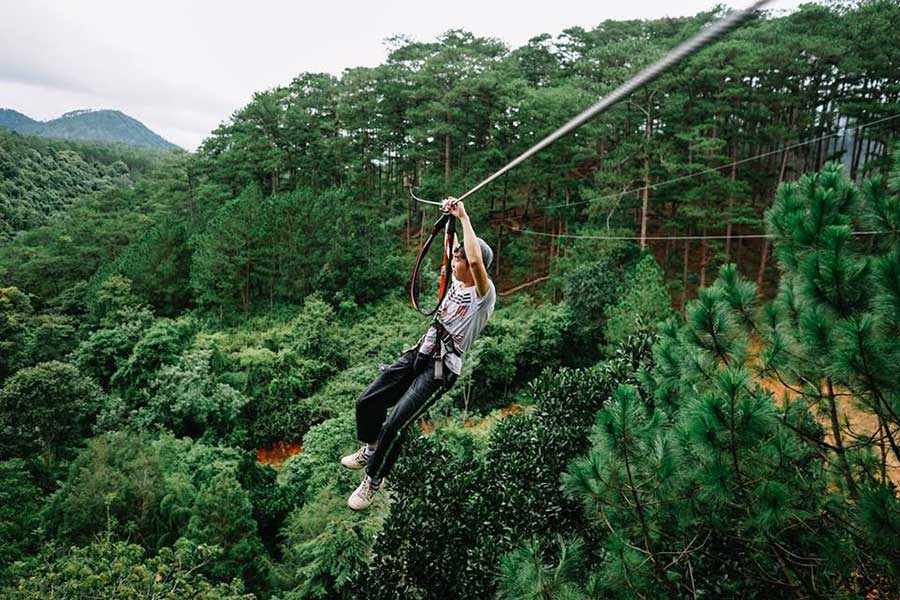 Level 4: You can behold some points with 13m high
Level 5: 10 mini games could make you feel a little bit of fear, but don't miss them because it becomes more amazing from here
Level 6: While you are flying by the zipline about 200 metters, you can yell loud out and enjoy the freedom over the pine forest, please, carefully focus
Level 7: It's just for bravest one, who believe in themselve, experience the final round to conquer both youself and challenges.
Price : 27 USD / PAX
What is Included: English speaking tourist guide, vehicle, entrance fee, tourist permits, water (small bottle water 0.5l)